Opening discussion 1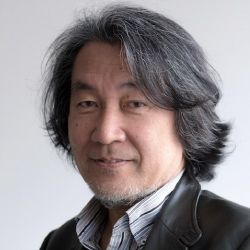 Place of Birth: Fukuoka, Japan
Year of Birth: 1947
From 1973 to 1975, studied at Università Iuav di Venezia (Architectural University in Venice, Italy) through an Italian government-called, international study program.
After his return to Japan, graduated from the Tokyo University, Graduate School of Engineering in 1983 with a Doctoral Degree.
Taught as a Professor of Hosei University, Faculty of Engineering and Design until official retirement in February of 2018.
Professor Hidenobu Jinnai has long specialized in the fields of Italian architecture, particularly in the areas of architectural history and facts. Through many comparative studies done between Venezia and Tokyo-Edo Period and the ages preceding the wartimes, Dr. Jinnai has discussed many subjects relating to the heritage aspect, such as how Tokyo flourished and grew as one outstanding "City of Water". His books include "Tokyo: A Spatial Anthropology," which won him the Suntory Prize for Social Sciences and Humanities, then followed by another prize-winning achievement – the AIJ Prize in 2003. Dr. Jinnai's career is known for numbers of other books and publishing as well, "Toshi wo Yomu", "Venezia — Mizu no Meikyu Toshi". His appearance in a famous TV show "Bura-Tamori" (NHK) is another one of the recent highlights to be recognized in his long career, where his simple but profound explanation on the beauty and charms of Waters in the urban-setting (such as in Tokyo,) were well received by the public viewers, nationwide.